Exercising Spiritual Authority
Exercising Spiritual Authority (ESA) is a biblical exposé of what God Almighty has put within each Christian believer. It is a revelation of the believer's identity, power, and destiny with doctrinal lessons and practical exercises to realize and experience all these aspects of discipleship.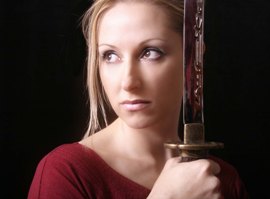 ESA has been presented in various churches and communities in the USA and abroad. The myriad of testimonies that come from it include healings, miracles, deliverances, and revelations of spiritual enlightenment. The impact of ESA is traceable wherever it has been conducted, with evidences of revival in individuals, churches, and communities. It has been a large contributor to the ever-increasing growth of Christianity in South India and parts of Africa and South America.
ESA is available in three different levels: introductory, intermediate, and advanced. The introductory level is aproximately seven hours long, focusing on the believer's deliverance and identity as a disciple. The intermediate level is 16 hours long and is directed toward the believer realizing his or her personal ministry, calling, and destiny. It is available on DVD and CD. The advanced level is 33 hours long and targets the power base of a disciple's life, the gifts of the Holy Spirit. It provides not only instruction but also practical exercises to activate each of the gifts. It is available in CD format only.
ESA has benefited young and old alike by providing an intense learning situation that includes exhilarating power encounters as led by the Lord Jesus Christ. Demonstrations of the gifts of the Holy Spirit are interwoven in the lively teaching style of Dr. Dale Sides, making this class an exciting learning adventure!